Showing content for the area '
Auckland
'. Looking for a different area? -
change area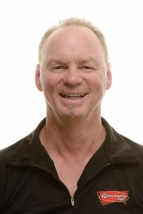 Michael Stretton
HQ Management | Director
B.A., Dip. Tchg. T.T.C.
Michael graduated from the Auckland College of Education with a Diploma in Teaching and furthered his training with a Bachelor of Arts from the University of Auckland.

He has taught the age group spectrum from 5 year old New Entrants at Kristin School to students in The University of Auckland Foundation Programme in their twenties.

He has held the Head of English position at Ponsonby Intermediate School and English Curriculum Co-ordinator within the Academic Colleges Group.

Michael works within schools to set up the Pform In Schools Programmes and scholarships as well as mentoring the Pform Franchisees and Tutors in all aspects of their roles.

He is a gifted educator and has extensive experience and knowledge in education.

He believes that as the company grows, the client experience should stay intimate and caring. He he guards our core qualities of integrity and care just as passionately as he guides the expansion.

He loves being a dad and is thrilled to have watched his three kids grow through their performing arts education with Pform.nz.